Career Inspiring & Credit-worthy.
Students from all around the world find a diverse and supportive community of peers in VHS Learning online classrooms. Dream big and explore new passions outside of your school walls.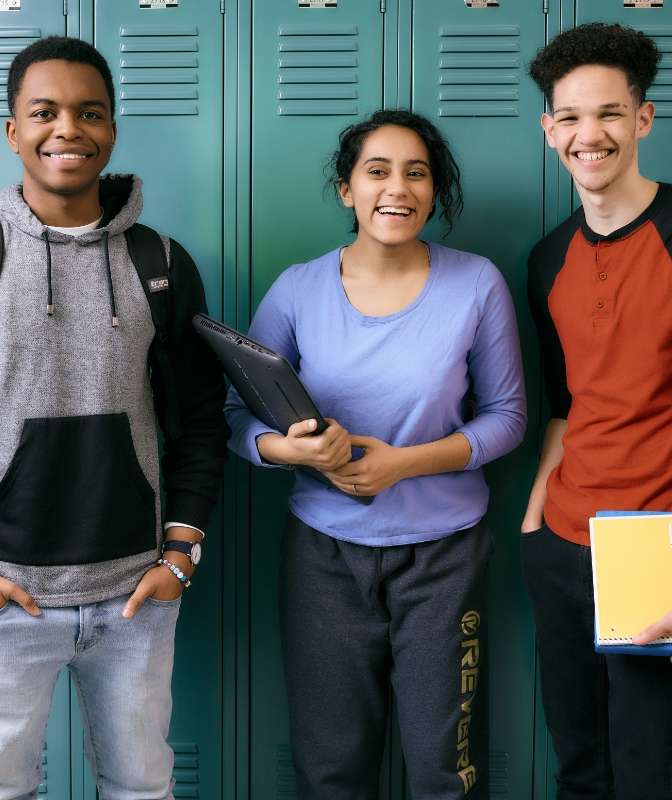 Rich and interactive online courses.
Students enrolled in our courses have a dedicated teacher and community of peers, just like a traditional course. But instead of being restricted to a specific time and place, our courses take place online with no class times. Students can complete their coursework anytime, as long as they meet the deadlines and due dates set by their instructors. Using our online platform, they will communicate with their teacher, complete weekly coursework, and participate in discussions with classmates, all using a reliable internet connection. We offer flexible self-pace, and standard courses follow the traditional semester and full-year schedule, with specific start and end dates. Our fall semester starts in September, and our spring semester in January.
Qualified and engaging teachers.
All VHS Learning courses are led by qualified teachers actively guiding students by interacting in class discussions and private discussions with each student, along with grading assignments. Teachers will respond within 24 hours to student inquires Monday through Friday.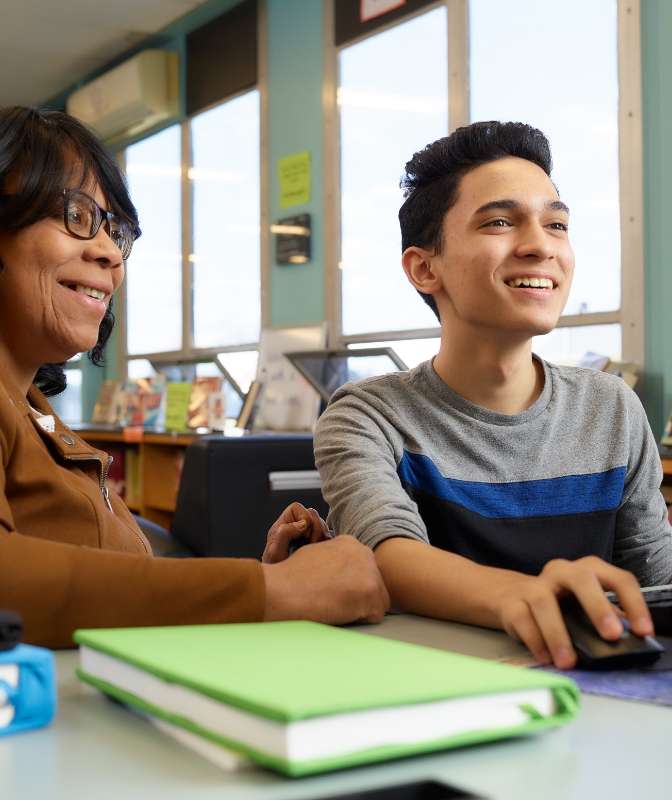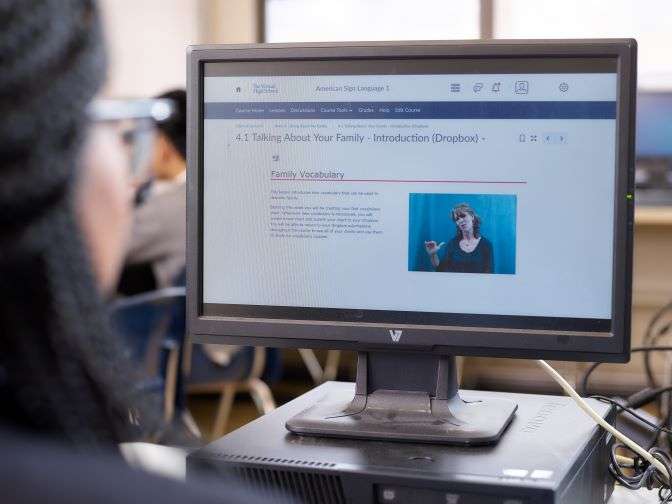 Expansive variety of courses.
A diverse catalog of STEM courses to help your child discover possible science and technology college and career paths
Online Summer School
29 Advanced Placement® courses to help you earn college credit
Over 300 unique courses in the Arts, World Languages, Humanities, and more, that your child can take as part of their school day
Credit Recovery allows your child to catch up and graduate on time
Full-time online school if your child needs an alternative to face-to-face schooling


"We got so much support, help and interaction from "virtual" teachers, that I was amazed. Every aspect of it was positive, and the instructors went above and beyond their responsibilities to engage my son."
Linda Gatz, Parent
"I don't think most of the class even knew that I had any special needs. The teacher knew about my accommodations and helped us figure ways to do things so that I didn't feel any different than I think any of the other kids felt. That was really great for a change!"
Mariah, Summer School Student
Set your child up for success.
Offer them a world of educational opportunities with VHS Learning.