Which VHS Learning course should I take?
By: Julie Barrows
You've selected the course you want, but there are different versions in the VHS Learning catalog. Which one should you take?
VHS Learning offers more than 300 unique online courses. Most of those courses run on a semester schedule with weekly deadlines and due dates; full-year courses start in September while semester-length courses start in September or January. But what happens if you miss a course's add/drop period or you prefer the flexibility of a self-paced option? What if you need to retake a course in a hurry so you can graduate? Luckily VHS Learning offers courses in a variety of formats to help.
Here are the different formats that VHS Learning offers:
Follow the flowchart and answer these questions to decide the best course format for you. Not all courses are available in all formats, so check your options first.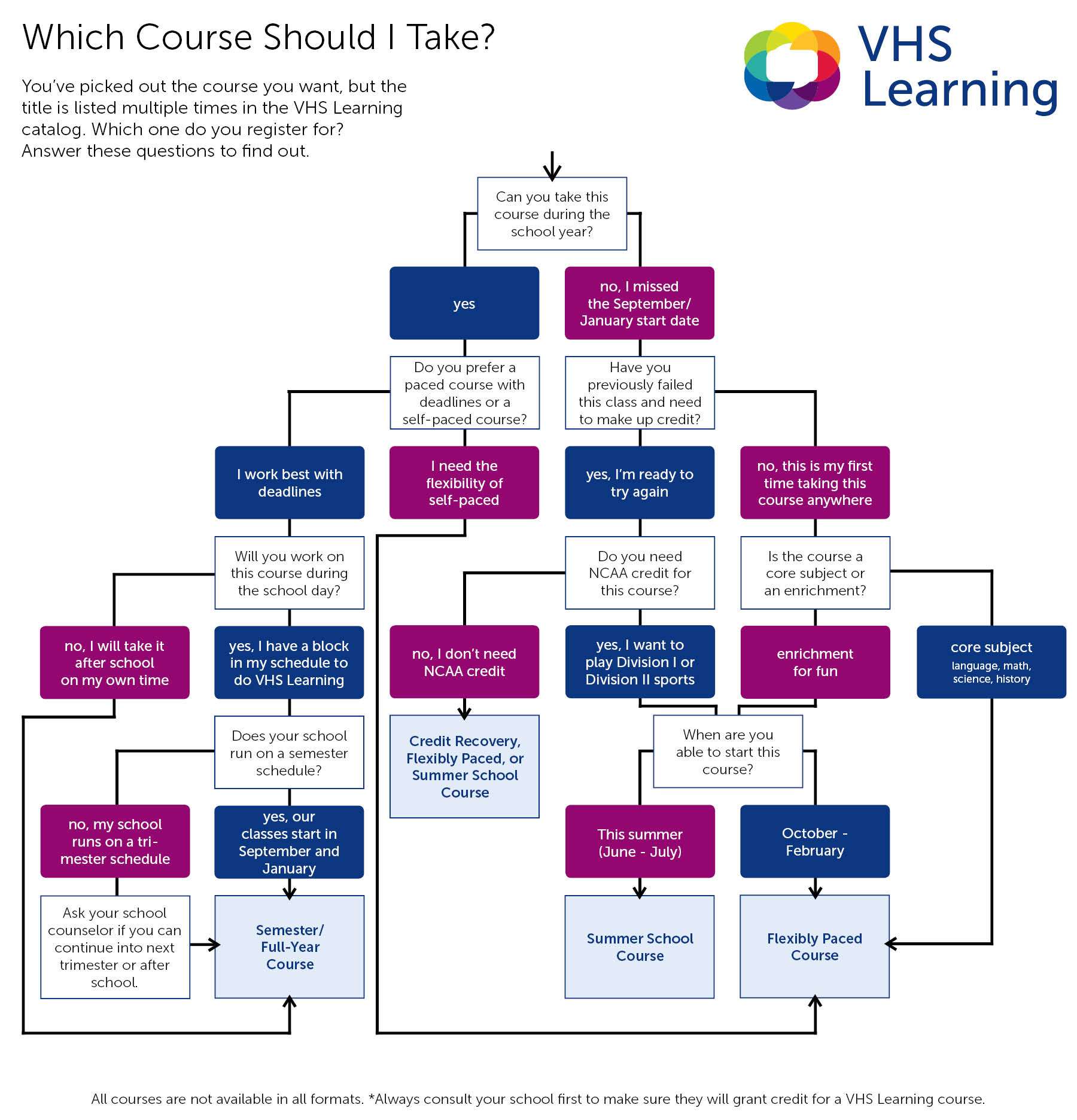 All eligible courses are NCAA approved. For a list of available courses, visit VHSLearning.org/catalog
*Always consult your school first to make sure they will grant credit for a VHS Learning course.